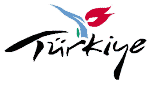 Steven Seagal On Vacation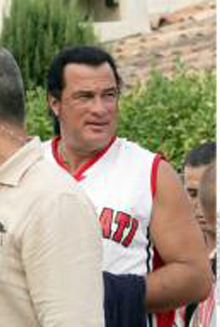 Steven Seagal On Vacation in St.Tropez/France - August 12, 2006
Steven Seagal Arrived To

Moscow - Russia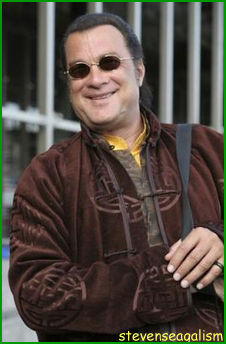 Steven Seagal smiles on his arrival at Sheremetyevo airport in Moscow, Thursday, May 18, 2006. Seagal arrived in Moscow to attend a Golden Heart award presentation ceremony that will be held on Sunday.
Steven Seagal at Bangkok - Thailand
Actor Steven Seagal performs a song from his album 'Songs From The Crystal Cave' during a news conference in Bangkok October 25, 2005. Seagal, whose first music video 'Girl It's Alright' was produced in Thailand, is in Bangkok promoting his album.
Steven Seagal Attended the Abolition of Nuclear Weapons Concert
October 22, 2005
Tokyo-Japan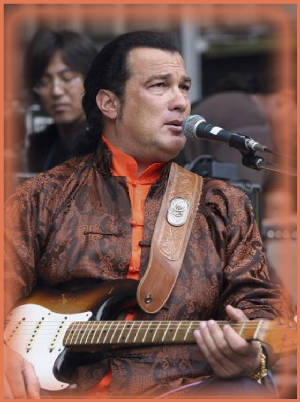 Seagal Performs At The Abolition Of Nuclear Weapons Concert
Steven Seagal will Attend GND Fund Charity Concert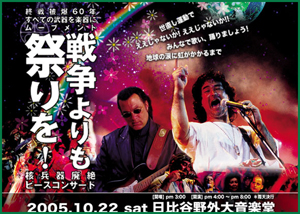 Special Guest: Steven Seagal -October 22,2005-Japan
"All weapons in musical instrument"

GND Fund charity concert scheduled in Japan for Oct 22, in HIbiya Park. Shoukichi Kina with special guest Steven Seagal.

More details will coming soon..
Super Star Steven Seagal Chasing The Blues In Memphis


Steven Seagal has become a household name as the star of dozens of action films, but he's hoping to become just as well-known for his musical endeavors. Seagal is in Memphis recording an album tentatively titled "Mojo Priest," which finds him working in the company of such blues legends as Bo Diddley, Muddy Waters Band members Bob Margolin and Hubert Sumlin, Koko Taylor, James Cotton, Robert Lockwood Jr. and 90-year-old guitarist David "Honeyboy" Edwards.

"Blues is my real passion, and I've always wanted to do a blues record," Seagal tells Billboard.com. "I've had very close relationships with a lot of the great legends, many of whom I got to play with."
A mix of Seagal originals and what he describes as "blues classics," the album's final track list will be chosen from a pool of about 18 tunes. Among the cuts recorded so far are "Dust My Broom" with guitarist Louisiana Red, "Wang Dang Doodle" with Taylor and "Slow Boat to China" with Ruth Brown. "It has been an emotional, powerful experience," Seagal enthuses. "Yesterday and today, we had folks that were there, in my opinion, at the real beginning of the blues."

Seagal has also been filming the sessions for a potential DVD release, "because God knows, these folks won't be around forever," he says. "Little Milton, Gatemouth Brown and R.L. Burnside were friends of mine and they were all scheduled to play on this record, but they all suddenly [passed away]. We lost three within a month."

Seagal is hoping to finish the album before the end of the year and then begin fielding offers for its release. "I decided to fund the record myself, which is always much better, then shop it and see who wants to jump in," he says. "This will cost me at least $300,000 to do it right. But I want to do it right, because I'm a perfectionist."

A North American tour is in the works next year in support of the album. But beforehand, Seagal will spend time abroad promoting a second, non-blues CD, "
Songs From the Crystal Cave
," which is available internationally and should see North American release in early 2006. He will also perform with his blues band on New Year's Eve at actor Morgan Freeman's Ground Zero club in Clarksdale, Miss.

"I've always loved the blues since I was a child," Seagal says. "Music is what I did first, and it's my first love and my main love."
Source: Billboard.com - by Jonathan Cohen,
N.Y.October 13, 2005

Steven Seagal Gathers Remaining Blues Pioneers Together To Record All-Star Album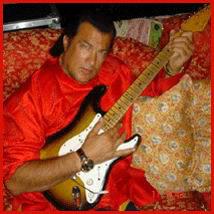 STEVEN SEAGAL has assembled some of the most vital remaining architects of blues music to record an all-star album in Memphis. As the blues community mourns the recent loss of R.L. Burnside, Little Milton and Gatemouth Brown - who was scheduled to participate - this gathering will preserve the legacy of significant artists and their musical heritage. [.....Continue..]